DeSo + Coinbase Pro = Moon Shot
You probably heard about Decentralized Social Media but you may not hear about Decentralized Social Blockchain.
What Is DeSo
DeSo or decentralized social blockchain is a foundation to promote social media platforms decentralized and expend to decentralize every aspect of social media. The idea is that one platform to have all features and developers can build their applications from the blockchain.
Who Is the Founder
Nader Al-Naji was a software engineer in Google and he raised $133M funds to start an algorithmic stablecoin basis in 2017. In October 2021, the DeSo Foundation announced that a $50M developer fund to expand the DeSo blockchain.
When It Started
DeSo was started as Bitclout in June 2021. I was joined a month after. The platform was started as a very suspect way to exchange native crypto with only Bitcoin. It raised many suspicious from many other users. Also, there were celebrities' accounts that were created as reserves for real users but many of them weren't joined.
Check out my article: A Proposal To Move Bitcoin Mining PoW Away
Glowing Fast and Fast Because of Easy Use
One of the things I noticed about the platform is that it is very easy to use. Just simply clicks a few buttons, you can mint your NFTs or post to earn. There is no long process of approval like Roll, one of the social money platforms that requires a certain threshold to issue your own tokens. Once you registered with DeSo, you automatically can mint your own token with your own name. People then can buy and trade your tokens.
Everything Is In the Blockchain
You can easily see how users perform on the platform through blockchain. All data are available to the public.
The Case: xuanling11
My NFTs
I have minted 107 NFTs and sold 6. Compared to my other platform, it was considered a successful sell since I was an unknown author and Cheif of Nobody Officer on the internet.
My Posts
I was not as active as many others. However, I did make some impact on the platform and consistently post my feeds.
My Earnings
There are many ways to earn but I found out that selling NFTs and earning tips from your post is the most effective way. Since I was not as very active, my earnings weren't that great and it was fluctuate a lot. But before I go famous (just kidding), I bought back my own tokens which increase 4 times.
Coinbase Listing
I was not expecting the $DeSo will be listed so fast but it will be listed tomorrow in Coinbase. I think the token will be worth more than it is now.
Investment of DeSo
I think DeSo has become a large part of investment now. Partially because it will be listed in the Coinbase tomorrow but also I think the platform has more potential to expand with many more developers to work together to build a better community.
In Conclusion
I was lucky to ride the early train and I have no idea the DeSo will be listed in Coinbase so fast. Come to join this platform before it goes to the moon. Don't miss the train. Join here with a $25 free giveaway.
The Art Collective Multichain DAO by Metazens
The Metazens, Metaverse Citizens, is one of my favorite projects recently launched on the DeSo blockchain. A professional artist created the DAO NFT project by the name of Meredith Marsone from New Zealand.
About The Art Collective DAO
The Metazens were minted on the DeSo blockchain to kick off the beginning of the Art Collective Decentralized Autonomous Organization. 20 original hand-drawn NFTs were the first steps to develop the 5,500 generative multichain series.
Multichain DAO NFT Project
The NFTs will be released as follows:
20 Genesis on DeSo
35 Super Rare Metazens with Music by Murkury
500 Generative on DeSo
2,500 Generative on Solana
2,500 Generative on Ethereum
Just a heads up minting a Metazen on DeSo will get you a free Metazen on the Solana blockchain. Excellent 2 for 1 deal. If you do not have an account on DeSo, you can sign up on DiamondApp.
Each one of the blockchains will have its own DAO. 25% of the money from the NFTs sold will finance the DAO. The DAO will vote on purchases of NFTs and benefit from the profits when sold.
Also Read: Have You Ever Wanted To Be Early – Crypto Bite
The Future of The Metazens
This is not your ordinary NFT or DAO. It is turning into a fun project with great potential to become highly profitable.
So far, on the DeSo platform, the project is doing a derivative project for prizes and is about to launch Metamorphs. You will be able to use 2 of the generative mints to get a custom morph. The great thing about these morphs is that you still keep the original.
Meredith and her team continue to create new ideas to keep the project alive and exciting. It is also starting to build up a great community. We would love to have you here.
DeSo Decentralized Social Hot New Updates
It has been an exciting month so far in Decentralized Social Media thanks to the new blockchain DeSo. I expect 2022 will be a fantastic year based on the speed of growth and development that I have seen since I started about three months ago.
DeSo Launched on Coinbase
This is the biggest success since I joined so I wanted to share it first. DeSo had a successful launch on Coinbase Pro and started officially trading at 12 PM EST on 12/14 and by the afternoon it was listed on the standard Coinbase. This is a huge step for the validity of the project.
Now we wait to see if the next step comes true. DeSo NFTs coming to Coinbase? Soon we shall see.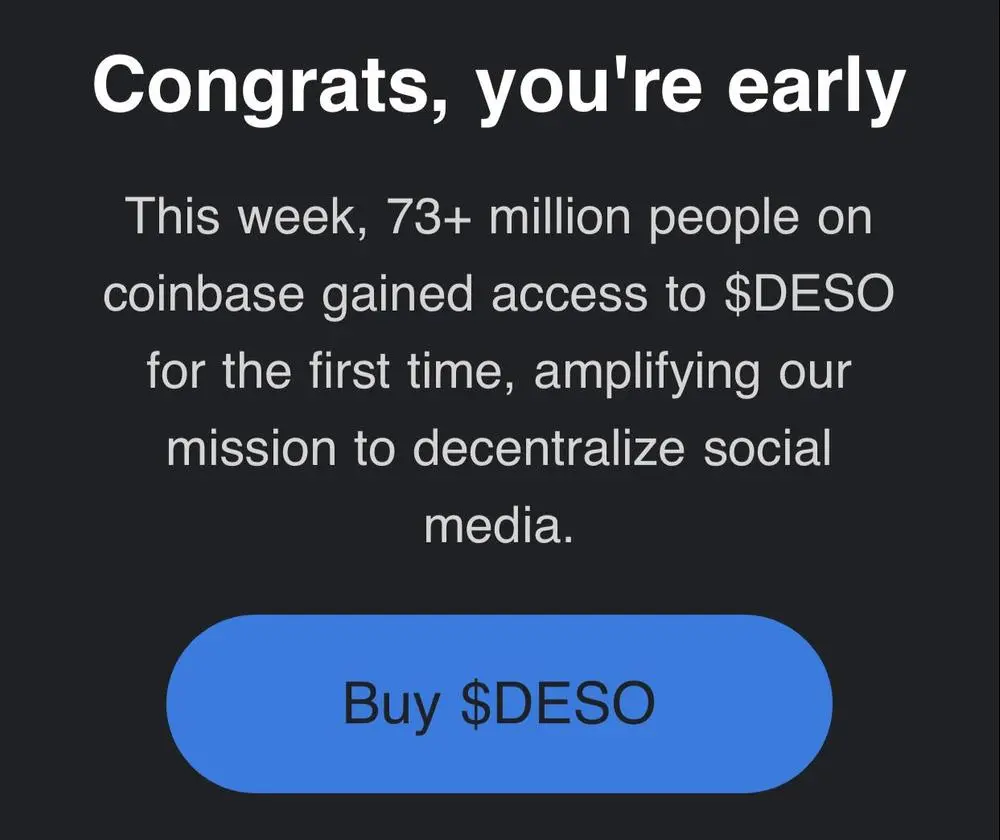 Join here and KYC Verify for Free DeSo.
More DeSo News and Updates
The DeSo Octane Fund Update
For those of you new to DeSo the Octane Fund was a $50 million dollar fund that was set aside to support developers and push for the growth of the DeSo Network.
Diamondapp.com was the first app to receive funding from the Octane Fund at a whopping total of $1 million dollars.
Approximately $9 million dollars has also recently been announced for release to some additional projects that were submitted for funding. It looks like there will be 20+ Grants and 12 Equity Rounds of seed funding.
Possible New Updates Coming
DRC-20 Smart Contracts. There has been discussion of this happening. It is just a question of when.
New NFT Features coming in version 2. This should include the ability to list as open auction, timed auction and buy now.
There is also discussion about a possible coin split to lower the price and make it look more attractive to buyers. For example, DeSo could potentially split and you receive 10 deso for every 1 that you currently own.
Inspiring DeSo NFT Artists
I want to share two amazing artists I have recently discovered on the DeSo network. IRM and Sergio. Both have several great projects and great styles.
IRM is a 3D digital artist from London, England. These 3D character renderings are on fire and go fast.
With the ever-expanding Metaverse, I would be interested to see if IRM or other 3d Artists begin releasing NFTs with source files that can be used in VR.
The Fallen Angels DeSo NFT Collection
The Stoned Apes DeSo NFT Collection
The Big Buddha DeSo NFT Collection
IRM is continuously working on new projects. You can find more of IRM's work here.
Want to know more about DeSo? FAQ and Top Need To Know Info About DeSo – Crypto Bite
Sergio is an artist from Columbia. He produces some amazing and colorful art.
My main job is as a tattoo artist, I have 5 years of experience in the world of this art, what I like to do the most are minimalist styles, most of my works are designs already brought by clients, although I always like to make my own designs, at the moment I am saving to open my own studio where I can have a space to create my art and provide employment opportunities to other artists.
Just got to add this beautiful piece of artwork to my collection.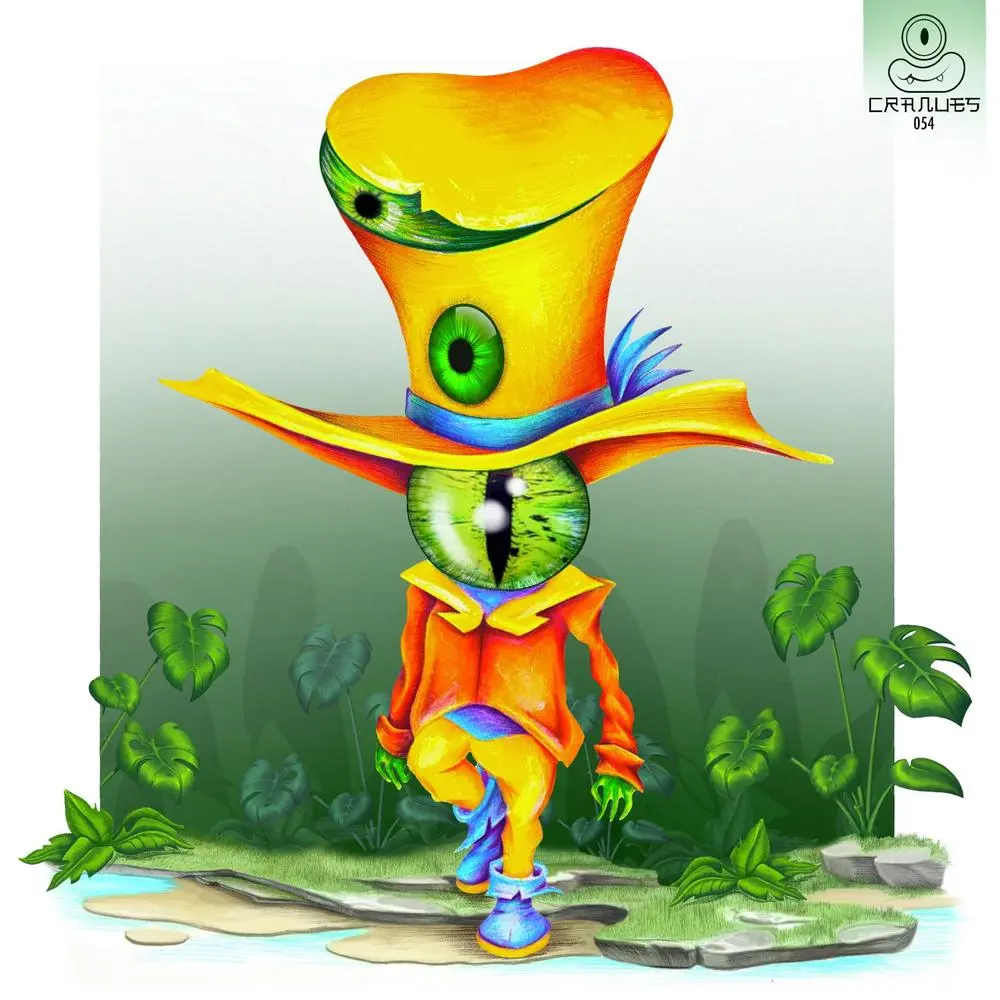 I spent a good amount of time going through this collection. I was lost inside of my imagination. The characters brought to life stories and visions of these creatures in a mythical metaverse.
Sergio's Latest Work on Cranues
The next collection was a collaboration between Sergio and Jody Bossert called CloutJacks. This was a special Halloween collection.
Stay tuned for more updates on DeSo with cryptobite.io.
Tod Complex Animated Series Minting NFTs
Tod Complex is an animated series about a reptilian alien. The animated series is made by 5 friends that really love to create.
The animator for Tod Complex is Daniel Menezes. Daniel Menezes is an animator, musician, and talented NFT artist behind popular DeSo NFT collections Tod Complex and ZetaReticuli.
I ran across this series a couple of months back on a platform called DeSo. DeSo is a decentralized social media blockchain that can also be used for minting NFTs.
About Tod Complex Animated Series
Who is Tod?
Tod Daminsky is a reptilian alien who works for a company called PARE (Planet Acquisition and Resource Extraction). A celebration of recent promotions at a company event leads to a confrontation with his nemesis Lumis.
Raising Funds for The Project
With this being an independent animated series it takes time to generate the animation with only one illustrator. The team has set out to try and raise funds to hire additional help to speed up the process.
The DeSo based NFT series is how I found out about the Tod Complex Series. Daniel is minting 111 Tod Complex NFTs. With the popularity of NFTs, it is a great way to help fund the project.
You can also learn more ways to donate to the project through the website.
Find out more about Daniel and the project from this supernovas.app interview.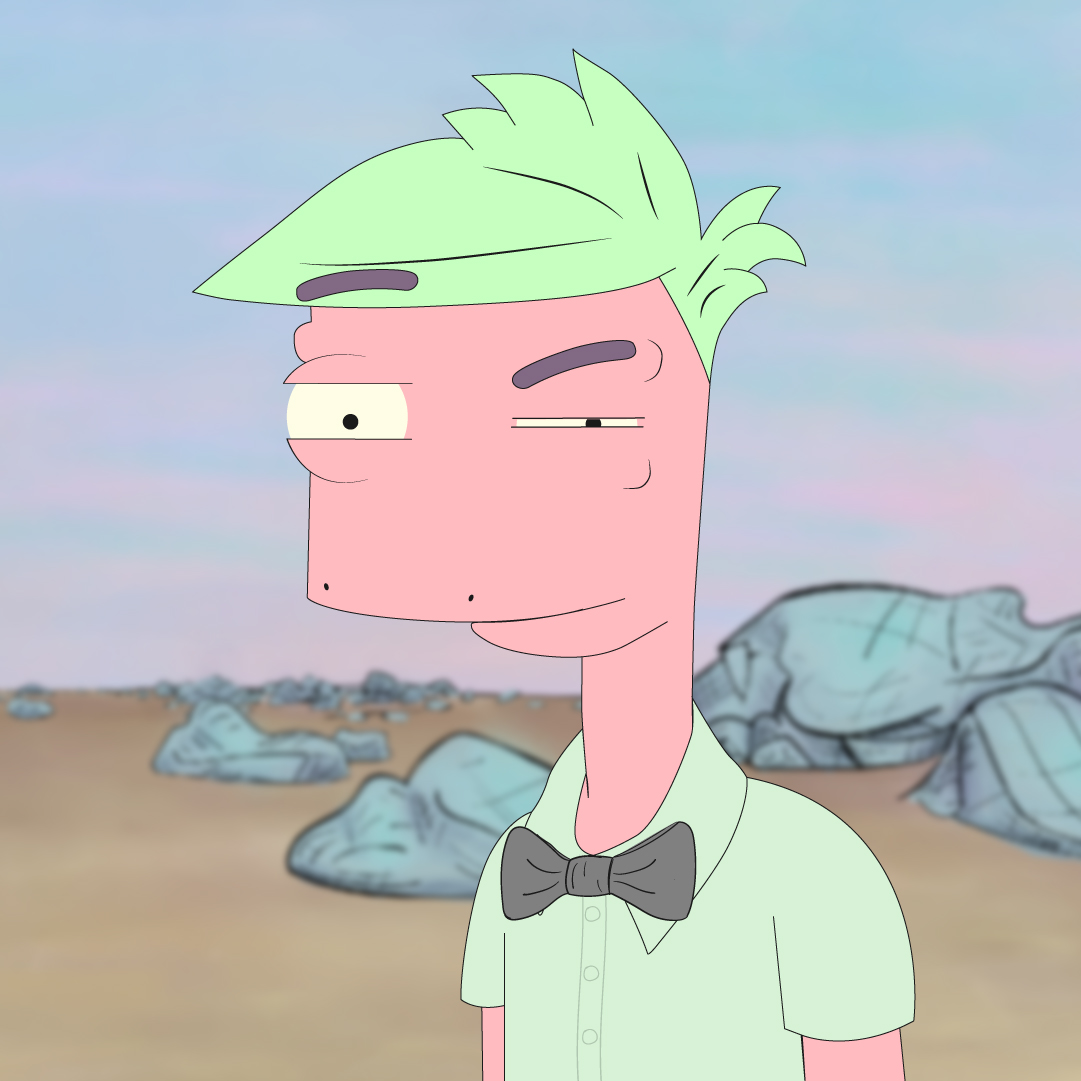 My Thoughts on the Tod Complex Animated Series Project
I really love the project and believe it has some amazing potential. It is highly underrated at this point. All this project needs is a little bit of exposure and it will be ready for launch.
You should check this project out and if you become a fan make sure you share, support, and engage.
If you are not on the DeSo blockchain you are missing out on an amazing experience and other great projects like Tod Complex. You can sign up here and KYC verify to get $25 free DeSo to get started.
Related Post: Multichain Metazens Emerged In The Metaverse – Crypto Bite